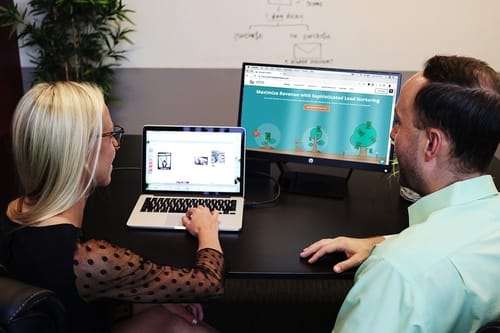 Auckland Based Computer Help
In addition to offering
Computer Repairs
to the Auckland area we also specialize in On-Site (home or business based) Computer Support. Over time we have found that there is quite the demand for computer help and we thrive off being the one to provide it. By traveling to your place we attempt to make the support process as smooth as possible.
Here's an example of some of the things we regularly help our customers with;
• Setting up Personal or Business Emails
• Setting up Anti-Virus Software
• Scheduling regular Computer Backups
• Upgrading Microsoft Windows
• Printer Setup & Configuration
• Routine Computer & Laptop Maintenance
• Setting up Web Cam or other Device
There is a long list of other things we can do to support and help you with your Computer needs to get things going smoothly for you again. Get in touch with one of the team to find out more.
Setup and Relocate Computer Equipment
Have you just recently purchased a new Computer and would like some help from one of the team to set it up? Perhaps you would like to mount a monitor to your desk or setup a new printer or other device. Computers aren't cheap and we find that a lot of our customers would just like the peace of mind of knowing that their Computer or Laptop has been correctly setup.
If you are moving house or your business is relocating and need someone to come out and help you to dismantle things or set it back up this is something we are trained to do and our Customers really appreciate knowing that there's now one less thing to worry about.

Home Based Device Help & Training
Ever wanted to learn how to do something on your Computer, Laptop, Tablet or Smart Phone? Sick of having to call up on of the kids to help you get that pesky computer issue sorted? Well then we are here to help!

We regularly get calls from our customers that they would like to actually learn how to perform various device related tasks themselves. Because of this we offer home based device training for all of our customers. Want to learn how to re-new your anti-virus subscription? Check for Microsoft Windows updates? Back up your data or perhaps something else?

Give one of the team a call today and have a chat in regards to what it is you would like to learn and one of the team will be more than happy to come out to your home or business and spend some time with you teaching the requires skills.
Check out our Contact us page to find a range of different ways to get in touch with us