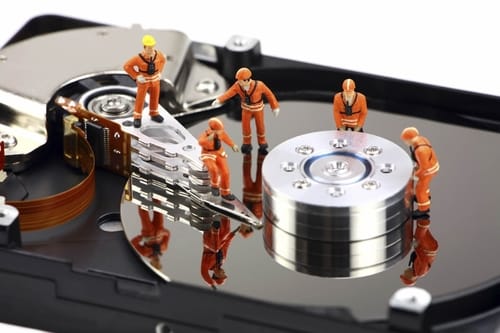 Auckland Wide Data Recovery Services
On occasion we have customers come in who have lost access to their highly treasured files and need urgent, reliable and affordable support in retrieving it.

Because of this we offer our professional Auckland Data Recovery services to all of our customers who are looking to regain access to those beloved family photos, extremely important work documents or other crucial files..

In addition to the above there are also times we must give the unfortunate but honest news to our customers that their beloved device has come to the end of its life and is no longer worth investing any more money into. We find when we give this news to people that their next biggest question is, what about my precious data like my Photos, Videos and Documents and can I get it back?
Data Recovery advice is purely given on a case by case basis as there is many factors to think about such as, How damaged is the item? Does it still power on? Has there been any water exposed to the device? However we do find that the majority of the time we are able to successfully perform our Data Recovery services for our customers.
Here are some of the examples of situations customers have been in where our data recovery services have helped them;
• Computer / Laptop Not Powering On
• Broken / Cracked Laptop Screen
• Corrupt Computer from Virus / Malware
• Microsoft Windows Not Loading
• System Won't Detect USB Flash Drive
• System Won't Detect External Hard Drive
• Deleted / Corrupted Files

When performing Data Recovery services for any of the above reasons and more we will always go to extreme lengths to take great care with the process and perform things like taking an identical clone of your data first. What this means is we don't actually perform any work on the damaged device itself, we take an exact copy and work from there as to not cause any more damage to the original source.
What Should I Do Now?
We suggest that if you are experiencing any of the above symptoms or something similar to power down the device straight away and tuck it away, so you have the best chance of minimizing the possibility of doing further damage to your data.

When in a fragile state the smallest of drops or power surges can completely ruin the device beyond repair which is why we always recommend to power down and store the device away till a trained professional can inspect it.
The team appreciate that your data can be very valuable to either yourself or your business so we try our best to provide a prompt solution without compromising the quality of the work as to do the best possible job at retaining your much needed Data.

For our customers who just simply cannot sacrifice precious time waiting we have a after hours service available for Data Recovery when things have become urgent and you just simply cannot wait.

What If You Are Unable to Retrieve My Data?

On occasion we are presented with a device that is so badly damaged none of the techniques we have available will successfully retrieve the compromised data. In these cases we will have the device sent off to a lab where a dedicated Data Recovery expert will try much more in depth methods to regain access to the data.

We will work with you every step of the way and provide you with detailed quotes and updates which you have the ability to accept or decline. The cost of these lab services are generally much more expensive and the team at Computer Repair Specialists will generally only suggest these services as a last resort.

We only ever work with highly trusted and reliable Data Recovery experts so you can rest assured knowing your device will be in the hands of a highly trained professional.
If you would like to speak to us now regarding our data recovery service head over to our Contact us page for more details.