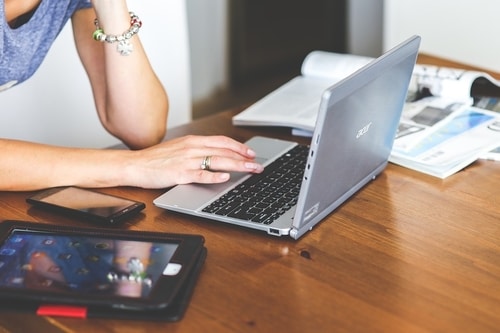 Computer Repairs & IT Services We Offer
• Virus Removal
• Data Recovery
• Cheap Computers
• Computer Repairs
• Computer Support
• Business IT Services
• Performance Upgrades
Our Henderson based Workshop in West Auckland makes for a convenient location. All parts required for the majority of our Computer Repairs & IT Services can be found here and anything we don't have in stock can be ordered within a 1-2 day time frame.
Whether you are a home based user, running a business or even work for a larger company, we are confident we will be able to assist you in getting your device back up and running smoothly again. Our Services are performed on a wide range of devices, From Apple to HP, Laptops to Desktops, and much more. 

For our customers who would prefer not to transport their device to our workshop we offer the ability to come on-site to diagnose and perform Repairs & other IT Services.
Home Based Computer Support Options
Have you recently purchased a new Computer, Laptop, Printer or other device and would like one of the team to support you with plugging it in and setting it up? We can come to your place and do this all for you!
Here at Computer Repair Specialists we prefer the option of coming to your place as we find it very beneficial to our customers as we are able to inspect your Computer or other devices environment and potentially eliminate any other issues that may be occurring.
We also provide Computer Help for customers who aren't quite sure how to do something and need a little help such as installing a new Email program, setting up a new Anti-Virus, connecting a new External Hard Drive, configuring weekly Back Ups of your precious Documents & Photos.

If this sounds like something you are after give us a call today and we can discuss this further.
Business Solutions We Offer
Not only do we provide Computer Repairs, Computer Support & Performance Upgrades in the Auckland area but we also have a range of IT Services for businesses such as Wifi & Network Support, Website Addresses, Company Email Addresses, Cloud Storage Solutions, Software Installs, Computer Upgrades and more.

We also offer support with the setup & relocation of IT Equipment and other on-site services, call us for more details.
Our goal is to make the process as smooth as possible to minimize any disruption to your business. We have a range of experience with supporting the needs of business customers so you can trust that your goals and needs will be met with professionalism and efficiency.

Affordable Ex-Lease Computers 
We now offer affordable ex-lease computers for our customers who are looking for a cheap computer. There is absolutely no need to go out and spend potentially thousands of dollars on a brand new computer with fantastic options like these.
Our range of A Grade ex-lease computers are all items that have been used by a business for around 12 - 24 months then purchased by us and refurbished to the highest standard. We have procedures in place so we only obtain high quality ex-lease computers. 
For the next few months we will be running regular monthly promotions on these packages, this month we are offering a free delivery and setup package. Check out our
Laptop Special
page for more details.  
See below for a full list of services we offer, then Contact us to arrange a time to drop your device into our Henderson based workshop or book a time for a on-site visit.