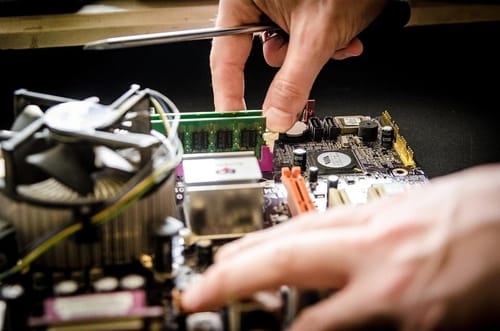 Affordable Auckland Wide Computer Repairs
Computer Repairs can be a very delicate and tricky procedure so it's always extremely important these are performed by a trained professional as to not damage the device any further or risk the loss of valuable data. With many years in the Computer & Laptop Repairs industry we have gained a wealth of knowledge which allows our customers to relax knowing that their device is in the hands of a experienced and certified professional.
Here's an example of some of the things we are not limited to but regularly help our customers with;
• Failing Hard Drives
• Painfully Slow Loading
• Computer Not Turning On
• Strange Error Messages
• Virus / Malware Removal
• Corrupted Microsoft Windows
• System Overheating Problems
• Recovering Photos & Documents
• Faulty Ram / Motherboard / Other
• Cracked & Damaged Laptop Screen
• Laptop Keyboards / Laptop Batteries
Whether you are looking to increase the storage or memory in your Computer or Laptop, have a part replaced or it's simply just no longer turning on, we are the Auckland based team that can help you. No matter the size of the job we are here to assist you. We have a long serving history with a large number of devices, from Apple to HP, Desktop to Laptops and more. Because of this we are able to service a wide range of different devices and help our customers find an easy and affordable approach to getting back up and running as quick as possible.
Fast Turn Around for Majority of Computer Repairs
Given how reliant we are these days on Computers & Laptops we aim to resolve your issue as fast as possible to minimize the disruption to you or your business. Sometimes we find that the device has come to the end of its life and is not worth putting any more money into Repairs and our customers are more concerned about getting back the precious Photos & Documents on the device and because of this we also include Data Recovery services in our West Auckland based workshop.
For both of our home and business customers we also offer an after-hours service for people who have found themselves in a situation where they simply just cannot wait and either need the device or the data itself returned to them in a working state as soon as possible. We recommend you contact us first if this is something you need.
We serve the wider Auckland region when it comes to all of our Computer Repairs & other Services and also have a conveniently based workshop in Henderson. Contact us today to book a time in with one of the team to help you with all your Computer needs.